What to do when you are fucking your friend's boyfriend?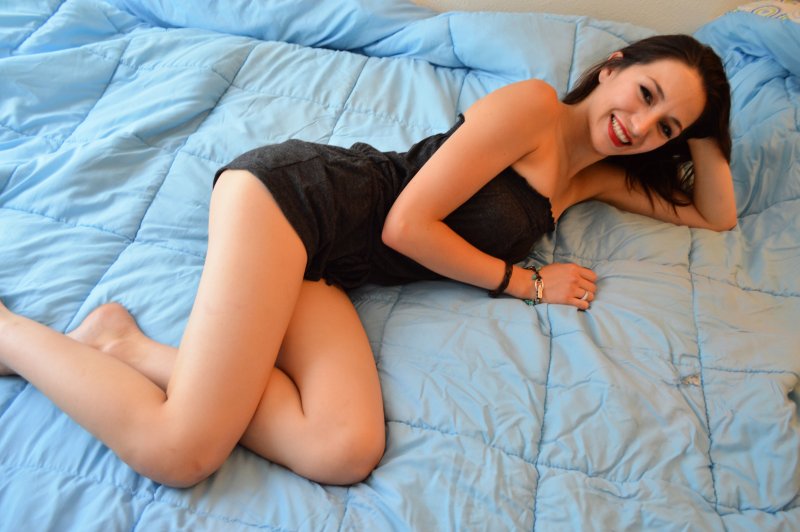 Hi is this Brianna. You know that hot and sexy girl from sunny Florida. ;-p
Now today I want to talk about a friend of mine and how I am fucking her boyfriend and she has no idea. Well, I'm going to call her Melissa and him Andrew. Lol just in case they see this I don't want her to realize that it is her. Sometimes Melissa is a bit clueless. She is the type of person to never suspect her friends of messing around with Andrew. It's only the girls that she brings over.
The two of them are in a sort of in an open relationship. When I say open I mean that Melissa is completely Bi. She likes to bring girls over. The two girls will play together while Andrew watches. Once he jerks off and comes, the two girls will come together. Melissa never lets Andrew play with the other girls because she gets super jealous. And that is just not fair in my opinion.
Seriously if you are going to have an open relationship it should be mutual. With both people having some fun. Hell, when I do have a boyfriend they know right off the bat that I will go fuck other guys and girls. Lol if they are good boys I will even bring back a girl to play with. My last boyfriend loved to bring over girls and guys for us to play with. Well with girls anyway he was not that into guys but really likes to watch me being a rather big SLUT and suck their cock.
Well ok, rant over. So now back to what I was talking about. ;-p
For the last few months, I have been fucking Andrew. I met Andrew one night at work as he was complaining about how he really likes Melissa but he can't stand that she will never let him fuck the other girls that she brings around. Because I am like I am I couldn't help but want to jump him. So I brought him a drink and told him that I wanted him. Of course, he wanted it. To make a long story short we went off into the back room and he fucked the hell out of me. (Lol if you want the details just ask me).
Since then I have been doing him every week. More than once I have Melissa has caught me over at her house. We finish seconds before I would be sitting in the living room with no panties under my short dress as they are stuffed into the cushions. Him just tucking his cock covered with my pussy juices into his pants. Melissa walks in her face cherry red and mouth open ready to accuse him of cheating. You have no idea just how freaking hot when she caught us. My pussy was dripping and nearly ready to gush all over the place. Once she realized that it was me Melissa was like ok what are you doing here and I just told her that I was waiting for her to come home so we can go shopping at the new lingerie store.
Most of the other times Andrew will come and see me at work under the disguise of giving me a ride home. I get a ride alright. Yup! You guessed it. I rode his big cock right in the car.
I have to say at this point that I have to wonder if it is worth it to get caught by her. Because honestly while we are friends we're not that close. I just keep wanting to get riskier and riskier in where the two of us have sex. Should I or shouldn't I. Fuck me I don't know. Andrew needs a better girl who will share. The problem is I wouldn't want him as my boyfriend. A fuck buddy yes I could always use a few more of those.
Lol, this is getting too dramatic for what I wanted to talk about. So instead I am going to watch some porn and fantasize about a big cock.
Get the 5 Minute Phone Sex Quickie for $10 with me!
$2.00 per minute thereafter.
All Major Credit Cards Accepted
Call Brianna x 11
5 Minute Quickie $10
$2.00 per minute thereafter.



No Mail Outs to your home, and Private Discreet Billing!
You Must be 18 Years or Older to call!
US and Canadian Residents only!
---
You can create an account online, add funds to your account, and then go wild with your phone sex fantasy with any lady of your choosing. It's EASY! And there are cool features. You can send messages to every girl to ask her if she would enjoy your fantasy completely for free. You can save your "favorites" so you always have quick access to them! There is so much more!