Phone Sex FAQs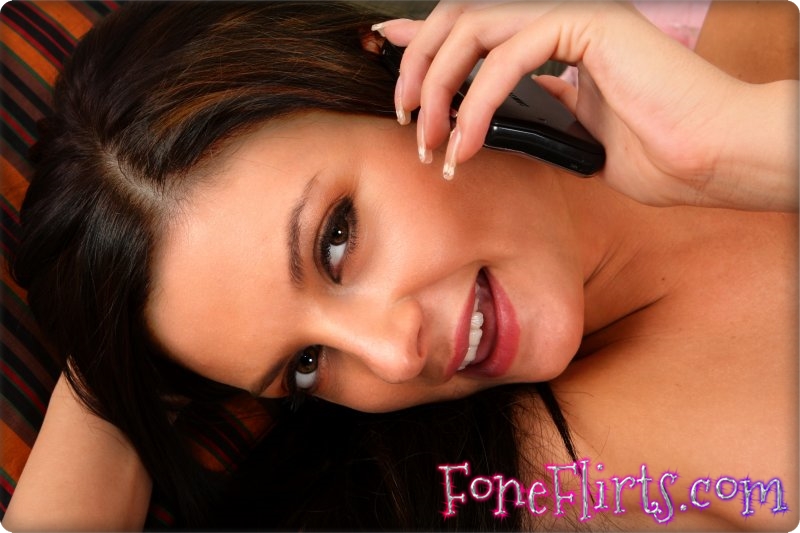 Is this a real business?
Yes, it is. Phone Flirts® is a long-standing trusted name in the phone sex industry, and this special site along with all of the girls on it was brought to YOU from Lynnea. This is our sister website and sister company where you have the chance to talk with other girls anytime day or night.
How long have you been in business?
PhoneFlirts.com has existed since 1999 – and our company has existed even longer. We've been right here a long time, we're not going anywhere, and we'll always be reliable. This site FoneFlirts.com is an extension of the services we offer.
What forms of payment do you accept?
We accept Visa, MC, Amex, and Discover right over the telephone. We do not accept checks, we do not accept PayPal, and we cannot bill your phone.
Who will answer the phone when I call?
When you dial our toll-free number you'll get a brief recording in Lynnea's voice to review the rates and billing name… then you'll get connected to a live secretary who will handle all the billing and connect you to a live girl at home. The secretary collects your info rather than the operators – and this means you have even less to worry about.
Is this a call center? Where are the girls located?
No, we are not an office and we do not have a call center! Fone Flirts take all calls from the privacy of their own homes, that way they can be as dirty as they wanna be!
Will billing be private and discreet?
Yes, the billing name is NOT indicative that you called for phone sex. It is not posted here for even more privacy. The preamble message will make sure it is very clear, so please listen closely.
What are the charges?
Calls are 7 minutes for $13.93 and then $1.99 for each additional minute.
Do I need to know in advance how long I want to talk?
No! Relax and enjoy the call, talk as long as you want to and when you are done, we will process your charge for your total talk time. You can always ask our dispatchers to set a maximum call length so you don't spend more than you want to, but you will still only be billed for your actual talk time with a 7-minute minimum.
Can I purchase a block of time in advance and then have calls deducted?
Sure can. You can make one lump sum payment, and we'll store it, track it, and deduct calls from it until it runs out. You never lose the amount either; there isn't a time limit on how long you have to use up the time.
Will I receive mailings at my home?
We do business privately and discreetly. Nothing, nada, and never!
Why do you need all this information from me?
We need your information in order to process your credit card. the secretary will run a quick and simple Address Verification check to be sure the card belongs to you. We work overtime to avoid fraud, which not only protects us but you as well. After your first call with you will never have to give this info again. There is no anonymous way for you to do call.
How do I know my info will be kept safe and that I will be billed correctly?
Your credit card information is as safe with us as it is at any retail store. If you have been billed incorrectly – and yes it does happen occasionally, we will fix the error immediately. Our billing procedure is on a secure server and all of your info is stored in a twice over protected database that is not stored online.
Are the girls actresses?
Nope, These are your typical girls next door; some are mothers, daughters, wives, single, and so forth. These women/girls young or old are ALL horny and enjoy phone sex, fetishes, roleplay, etc!
Are the girls available anytime?
All the girls work at different times, they may work a schedule, they may even work just when they feel horny. The live indicators on the main page will show who is available currently. If you'd like; you can refresh that page to see new girls as they become available.
What if the girl I want to talk to is on another call?
You can ask to have the girl of your choice call you back when she becomes available. There is no additional charge for this. Or, you can always try back in 15 minutes to see if she is available.
Do the girls meet clients?
No. There are a few different reasons for this. First of all, there is a contract that does not allow them to meet clients. This is obviously for safety precautions. Secondly, they do have private lives, which may include having boyfriends/lovers already. This is also a phone sex service, and nothing else.
Do the girls sell their worn panties?
No, we don't sell worn panties, it's a bio-hazard by federal law. Please do not ask the girls to do it.
Do you girls have "taboos"? Can we talk about anything?
Sure. The girls are pretty open-minded and there are no restrictions placed upon "conversations". NONE of the ladies on Fone Flirts have taboos.
Do the girls have access to my information?
No. Only our office secretaries have it. You have the freedom of telling the girl whatever you'd like about yourself, or even as little as you'd like. They do not even need to know your real name if you want. This reduces any fraud you may be concerned about since you are not handing your information out to every girl you talk to!