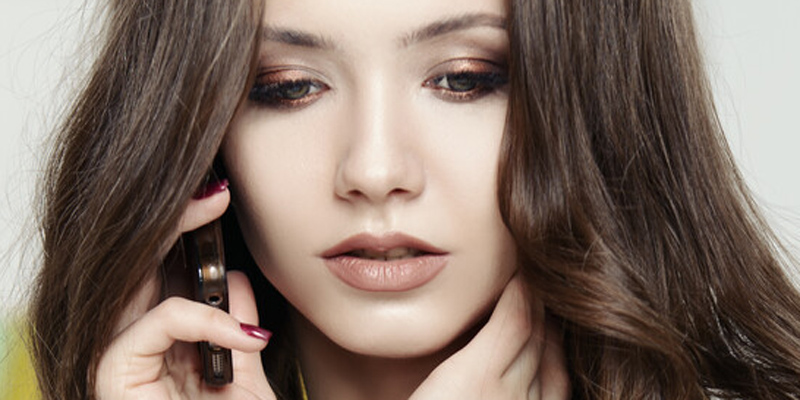 Phone Sex Fantasy
What's the point of fantasy if it's not as filthy and extreme as it can be? Fantasy is something you wouldn't dream of doing in real life. Vanilla sex is something we can do in everyday life, but with phone sex, you can let your imagination go to new depths of depravity. And why not?
Each day we fantasize, it's a normal and healthy brain function. Not all fantasies are sexual. We fantasize while driving to work about getting a new job, or telling our boss what we REALLY think of them.  Sometimes we rehearse conversations in our minds and fantasize about how they will take place.  But let's face it, we tend to mostly think of "fantasy" related to sex.
And we DO fantasize about sex all the time. Sex pops into our minds multiple times per day because we are all sexy beasts deep down. In those moments our fantasies may be "kinky" although I don't know exactly how to define kinky. What is kinky to one is not to another, but for lack of a better way to state it… I choose the word kinky.
Then, let's be honest yet again… in the middle of a horny masturbation session or even during vanilla sex, our minds can wander into depravity. I've certainly had sex and during it thought about taking it a step further, pushing the limit, doing something really nasty. Sometimes I do, and more often I probably don't. I guess the fear of sexual rejection is a very human trait.
No Taboos
This all brings me back to the point of phone sex. The ladies who work on this website have no taboos. And really, what that means is that you can allow your fantasies to run wild. It means there is no judgment here. It means we GET it.  For us, phone sex is a way to voice those secret limit-pushing desires that we keep hidden in our brains. Often we pull them out of their hiding place during a masturbation session so they remain our own private fuck-fest.
So many people act like phone sex is not cool or fun but they are so misinformed. You see, with a paid phone sex service… you CAN get what you WANT without sexual rejection or repercussions. It's a way of taking that nasty fantasy to the next level in a safe manner.  You don't need to act on every fantasy you have with different sex partners. You don't have to expose your secrets in a relationship. Phone sex provides the means to explore that stuff when the need strikes. It's a masturbation aid, and it can be one that you use frequently or very occasionally. That is the point and the fun of it. Phone sex adds a whole different dimension to fantasy because you share it with another perverted mind.
Having an outlet to explore our deepest and sometimes darkest fantasies is a life-enriching experience. Don't believe me? Try it out once and see for yourself.
5 Minute Quickie $10
$2.00 per minute thereafter.



No Mail Outs to your home, and Private Discreet Billing!
You Must be 18 Years or Older to call!
US and Canadian Residents only!
---
You can create an account online, add funds to your account, and then go wild with your phone sex fantasy with any lady of your choosing. It's EASY! And there are cool features. You can send messages to every girl to ask her if she would enjoy your fantasy completely for free. You can save your "favorites" so you always have quick access to them! There is so much more! 

Phone Sex is for men who want to open up, try new things, and let someone else take the reins of control without having it affect their real lives. Things that you act out in a fantasy roleplay are not always things you'd do in your real life. That's ok though and really what phone sex is intended for. Because calling a phone sex service isn't an emotional commitment or intimacy to anyone, it's fairly safe to say that you don't have to be cautious with your desires.
A phone sex operator is normally open-minded and can deal with nearly any type of fantasy. Great phone sex starts with the mind…it's YOUR fantasy but we can take over and bring you to a powerful climax! You can relax and not worry because all of our phone sex operators know how to handle any subject, topic, and fantasy. You see, our lovely horny phone sex girls do not have taboos. That means that literally, anything goes on your private and personal call. Come on, stroke your cock to a creamy climax with one of our naughty ladies that know how to deliver the ultimate in pleasure and fantasy.