This Quickie $10 Phone Sex Service is brought to you by PhoneFlirts.com!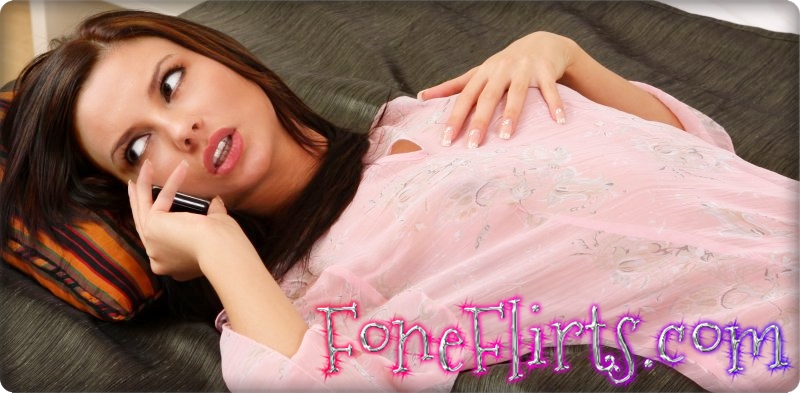 $10 Phone Sex Quickies
Phone Sex with Fone Flirts has no restrictions on any of your kinky fun! If you are tired of calling different phone sex services, or even phone sex girls and finding out that your fantasy is being judged, rejected, limited, or the operators just aren't interested…then try talking to some of these lusty ladies. Once your call is set up you pay per minute so you can talk about your fetish, masturbate, roleplay, or fantasize with a girl at home – for as long or as short as you'd like.
5 Minute Phone Sex Quickie for $10.00
$2.00 per minute thereafter.

  Call Now!  1-888-736-7526

No Mail Outs to your home, and Private Discreet Billing! You Must be 18 Years or Older to call! US and Canadian Residents only!
---
Cheap Rates for Quickie Phone Sex
The call minimums are short at 5 minutes, so if you like phone sex quickies then you don't have to get committed to a larger block of time that you won't use.  There are no additional fees involved. No setup fees, connection costs, disconnection charges, or any other stupid bullshit that puts a damper on your phone sex fun! And did I mention the no taboo thing? Yes, my dear perverts… you can talk about anything your cock desires without someone telling you it's against the terms of the service.
This is a personalized phone sex service where you can talk to a girl in her home and the phone sex topics are between ONLY the two of you!  Your phone sex call is confidential, it's not recorded, it's not being listened to, and it's free from all restrictions! So go ahead… play out your kinky or nasty fantasy one on one and no one else will ever need to know! What kind of phone sex girls do you get? All kinds… different ages, locations, personalities, appearances, etc. Fone Flirts Phone Sex Service offers a variety of girls available that specialize in everything that you can imagine! You can talk to a different girl every day of the week and at any time of the day or night too.
When you call the Fone Flirts Service you'll get a recording of Lynnea's voice that explains the rates, the billing, and the types of girls available. Listen carefully and then press 2 to be connected to an automated billing system where YOU have control of your money. Just select the girl by her Extension number and you are connected!