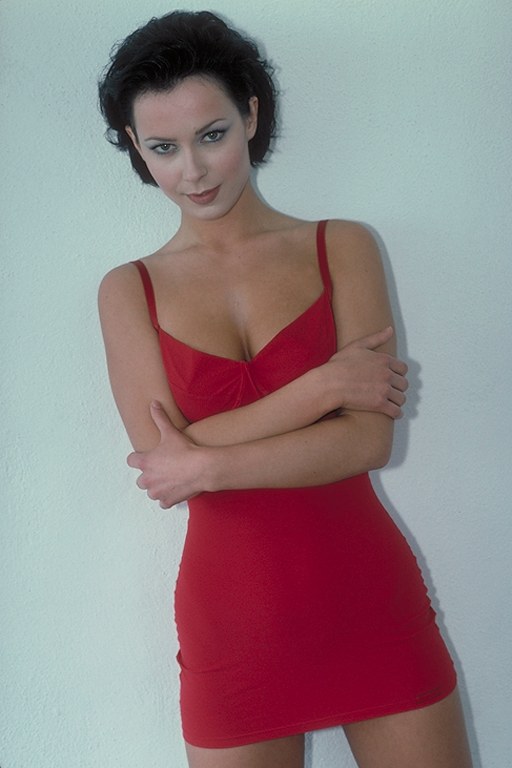 Drinks after work were fun tonight, but you wanted to stay for one more while everyone else left. Mainly you stayed to keep your eye on that sexy bartender. She's gorgeous, her eyes are pretty and sparkle. She has a seriously rocking body and a super tight skimpy dress on. Every time you gaze at her you think about bending her over that bar and yanking up her skirt to give her a good pounding. You also can't help but notice that she has perfect cock sucking lips and you start imagining her blowing you by the restroom. You've had your eye on her all night and keep having dirty thoughts. Maybe another drink. The bar starts to clear out, it's getting late. When you see her alone behind the bar not doing much and you've had enough liquid courage… you go over to chat with her. She's so sweet but says her boyfriend dumped her tonight and she is really interested in a revenge fuck with a stranger. She's noticed you looking at her all evening. It's just about closing time and she asks if you will fuck her on her bar in just a few minutes. You can't miss out on this opportunity!
Has this ever happened to you? If not, maybe it's time to make it happen in a phone sex roleplay. Our horny ladies can start this fantasy out for you from the begining and describe it in so much detail that when you close your eyes… you are almost there…
5 Minute Quickie $10
$2.00 per minute thereafter.



No Mail Outs to your home, and Private Discreet Billing!
You Must be 18 Years or Older to call!
US and Canadian Residents only!
---
You can create an account online, add funds to your account, and then go wild with your phone sex fantasy with any lady of your choosing. It's EASY! And there are cool features. You can send messages to every girl to ask her if she would enjoy your fantasy completely for free. You can save your "favorites" so you always have quick access to them! There is so much more!