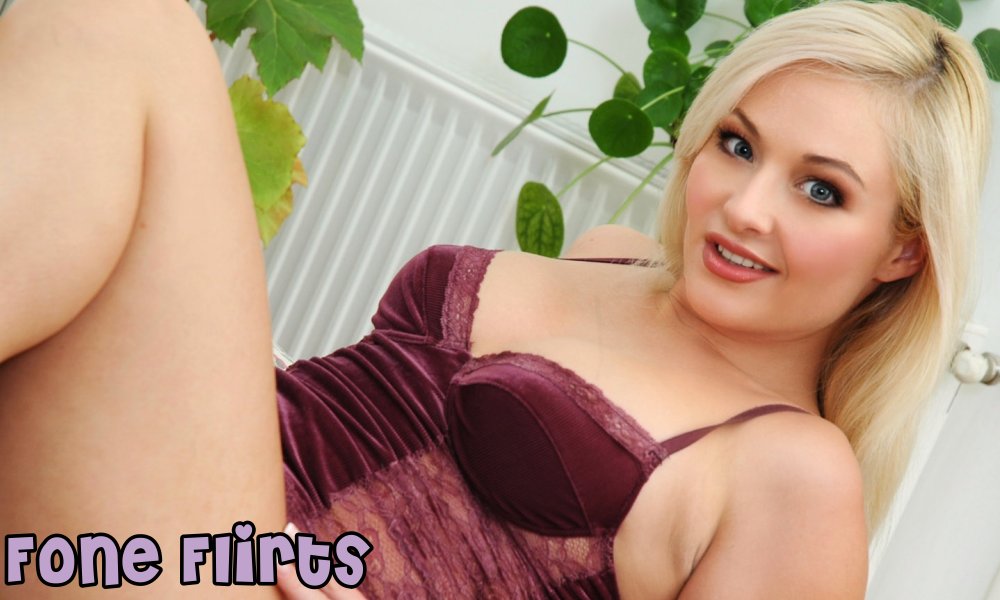 Creative Sex Fantasy
If you have never tried phone sex then you are missing out on a different way to experience masturbation. I know that many men think of phone sex as this gimmicky roleplay where the operator/lady just moans. Or maybe they think it's too "fake" and they believe they prefer to talk to a regular woman. These are preconceived notions and stereotypes though. Phone Sex Operators ARE real women and most got into the business because they were naturally perverted, had nice voices, and adored men from all walks of life. Of course, there are lousy phone sex operators just in it for the money, but most ladies stick with it because they can make money from enjoying sex and masturbation. And when you pay to play you know you are getting to speak with a lady who is not shy.
Many things go into a "great phone sex call" but this post is going to focus on the simple aspect of creativity. When most people think of creativity they think of an artist. But that is only one method of creating. Trust me, being able to talk and come up with a sexual fantasy requires a lot of mental creativity. And mental creativity is all about exploration.
The reason so many people enjoy phone sex is down to the ability to use their imaginations. The very best sex is created in the brain/mind. And we all know that is true.  Some fantasies are commonplace and we all know them too. That doesn't mean they aren't enjoyable. It just means they are common. We all share in some of those common fantasies.
Creativity works in phone sex by taking a common sex fantasy and adding to it, twisting it, and sprinkling in some new flavor. The interaction with a woman about your secret desires is always awesome because you get the feedback, but you also get HER perceptions and ideas which are going to be different from yours. Some you may like and some you may not. But that creative perspective can heighten any fantasy and that heightens the pleasure.
And here is the truly fun part. No two people are mentally creative in the same way. So each and every quality phone sex operator you speak with is always going to leave her unique mark or her stamp on your fantasy. That's why having a few different ladies to speak to at different times can really make a common fantasy into something far more creative and ultimately more pleasurable.
Creative Phone Sex is also about exploring, trying new things, being adventurous, and maybe even pushing your real-life limits into unknown places. Some fantasies are certainly best left on the phone, but having that freedom to creatively go as extreme as you want in your mind is an amazing experience.
Hopefully, this post has helped you understand why creative imagination is so important in phone sex. You should definitely call us to try something new, to expand your sexual fantasies, and to get with some seriously creative ladies!
5 Minute Quickie $10
$2.00 per minute thereafter.



No Mail Outs to your home, and Private Discreet Billing!
You Must be 18 Years or Older to call!
US and Canadian Residents only!
---
You can create an account online, add funds to your account, and then go wild with your phone sex fantasy with any lady of your choosing. It's EASY! And there are cool features. You can send messages to every girl to ask her if she would enjoy your fantasy completely for free. You can save your "favorites" so you always have quick access to them! There is so much more! 

Creative Phone Sex is for men who want to open up, try new things, and let someone else take the reins of control without having it affect their real lives. Things that you act out in a fantasy roleplay are not always things you'd do in your real life. That's ok though and really what phone sex is intended for. Because calling a phone sex service isn't an emotional commitment or intimacy to anyone, it's fairly safe to say that you don't have to be cautious with your desires. A phone sex operator is normally open-minded and can deal with nearly any type of fantasy. Great phone sex starts with the mind…it's YOUR fantasy but we can take over and bring you to a powerful climax! You can relax and not worry because all of our phone sex operators know how to handle any subject, topic, and fantasy. You see, our lovely horny phone sex girls do not have taboos. That means that literally, anything goes on your private and personal call. Come on, stroke your cock to a creamy climax with one of our naughty ladies that know how to deliver the ultimate in pleasure and fantasy.