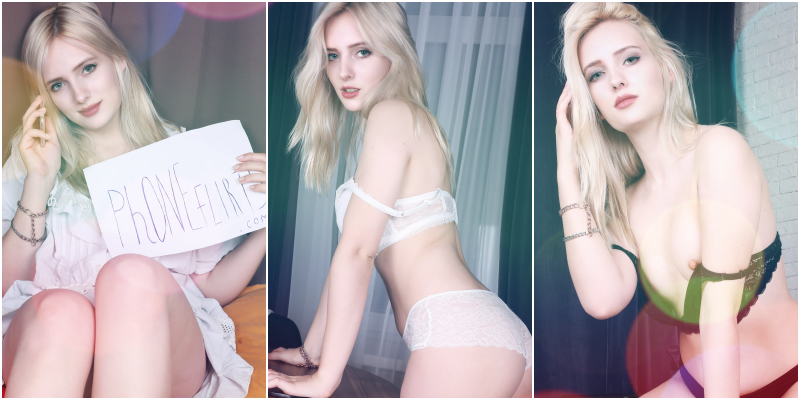 Dear Phone Sex Fans, Admirers, and Connoisseurs…
I'd like to take a few moments to introduce myself and give you some confidence in using my after-hours phone sex service. My name is Lynnea and I own and operate phoneflirts.com. Being just a one-woman show… I can't possibly be available all of the time. I also realize that my callers enjoy a little "variety". So I've brought my loyal callers another option…. Fone Flirts… the sequel!
The girls here are different from me in the fact that they offer completely unrestricted no taboo sex talk. Anything goes with them. These Flirts NEVER see, or obtain your personal information… EVER. None of the girls you speak with will know anything further than your name. And if you'd like… you can use a fake name with the girls.
Secretaries answer the calls, they collect your real data and credit card information. The secretary will set everything up for you… no forms to fill out, no websites to join, and no button pressing your own info in with sticky hands. You'll get the chance to pick what kind of girl you like and there is always a variety available! Your call will get connected to her home and then it's time for jerking off!
Read over this site, feel free to contact me by email with questions on it. But make sure you have some nasty fun!
Kisses,
Lynnea from Phone Flirts®

Pay by Phone
Pay Online
Your Privacy
Pay by Phone
5 Minute Quickie $10
$2.00 per minute thereafter.

1-888-552-0919
Outside US 1-808-460-6611
No Mail Outs to your home!
Pay Online
You can create an account online, add funds to your account, and then go wild with your phone sex fantasy with any lady of your choosing. It's EASY! And there are cool features. You can send messages to every girl to ask her if she would enjoy your fantasy completely for free. You can save your "favorites" so you always have quick access to them! There is so much more! 

Your Privacy
Because we deeply care about your privacy we have set up a telephone system where you can enter all of your own credit card details. You have the control over what you spend, no operator can rack up the minutes with us. But also your information is NEVER in the hands of a live human. 
The system is Automated. You'll enter all of your own details when you call. But when you call again, the system is so advanced that it will remember you by your telephone number. The result is much quicker call transfers and very little hold time to get to the action!